Key Takeaways
After a fantastic start to August, equity markets in the U.S. sold off heavily in the 2nd half. The S&P 500 returned -4.08% for the month, and the NASDAQ dropped -4.53%.
Value outperformed Growth during the month as Energy and Utility stocks led the performance of the S&P 500. Health Care, Public Real Estate, and Tech all sold off over -5.0% in August.
After a volatile month, Chinese equities finished slightly higher. Latin American equities had another strong month even as oil prices slumped.
Bonds suffered as 10-year Treasury yields rose over 50 basis points (bps) and 2-year Treasury yields rose over 60 bps, deepening the inversion of the yield curve.
528,000 jobs were added in July, which beat estimates of 250,000. The Jobs Report, combined with lower-than-expected inflation readings propelled markets up for most of the month. Poor housing data and Fed Chair Powell's speech in Jackson Hole, in which he stated that the Fed would 'keep at it' with rate hikes until inflation is under control, hindered any momentum markets had built up. Markets are now pricing in another 125 bps of rate hikes through the end of the year since the Fed's ability to increase rates has not yet been hindered by rising unemployment.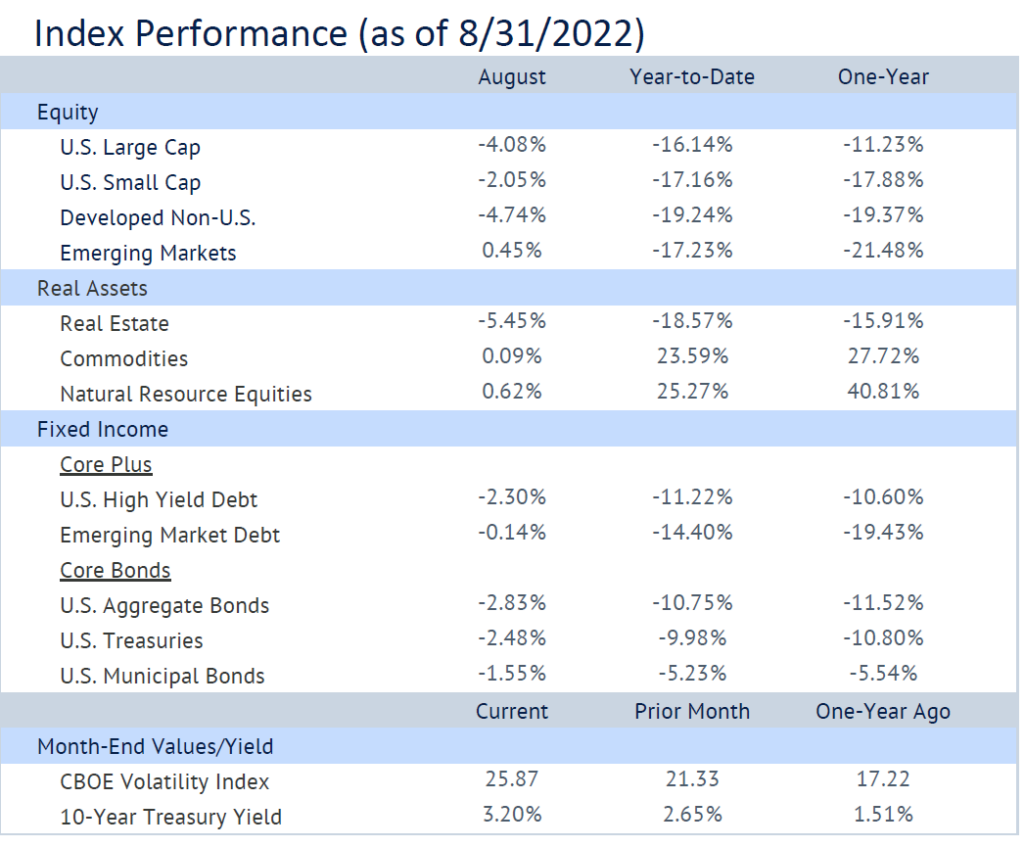 Please see PDF for important disclosures.