Market Flash Report - April 2019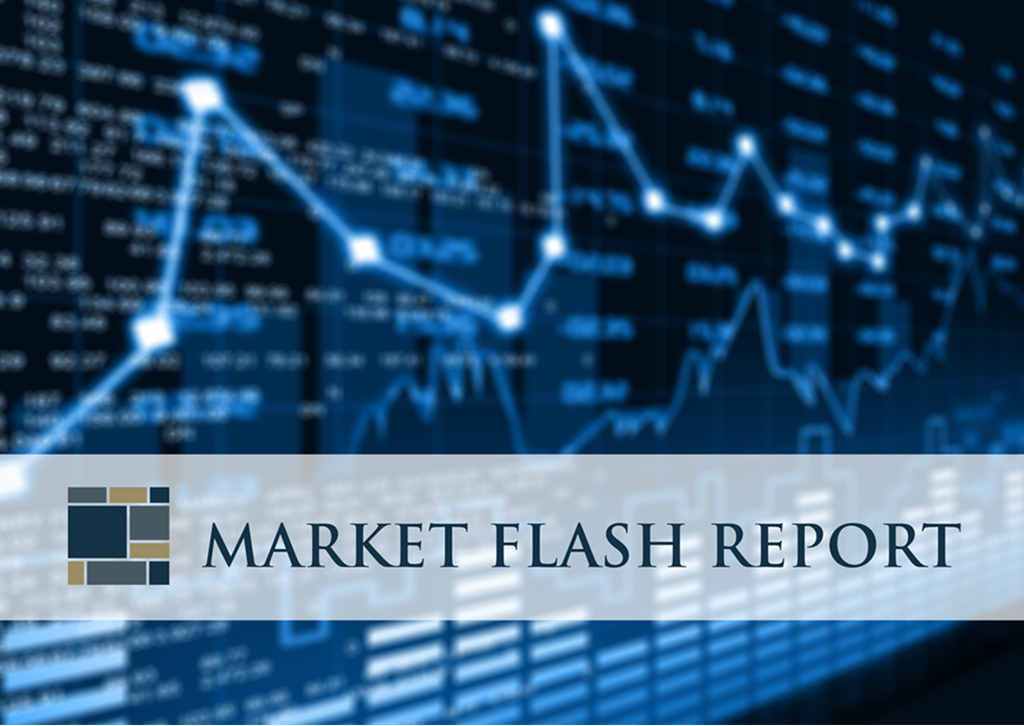 April was another month of positive returns from the major equity indices, with U.S. large caps leading the way. The S&P 500 closed the month at a new all-time high and has advanced 26% since its December lows.
U.S. Real GDP increased by 3.2% in Q1, another solid quarter of growth led by increases in state and local government spending, inventories, and a downturn in imports. Despite the strong Q1 number, expectations are for GDP growth to slow back towards 2-2.5% later this year.
Earnings season so far has been reasonably positive as a majority of companies are beating analyst expectations on both top and bottom line growth. However these beats come after analysts lowered estimates earlier in the year.
Geopolitical uncertainty remains. Tariff negotiations between the U.S. and China are still ongoing. Brexit deadlines have been extended to the Fall. Growth in Europe continues to moderate, though it picked up in the first quarter, shrugging off some of the recent headwinds. Unemployment in the Eurozone has declined, and is now at the lowest level since 2008.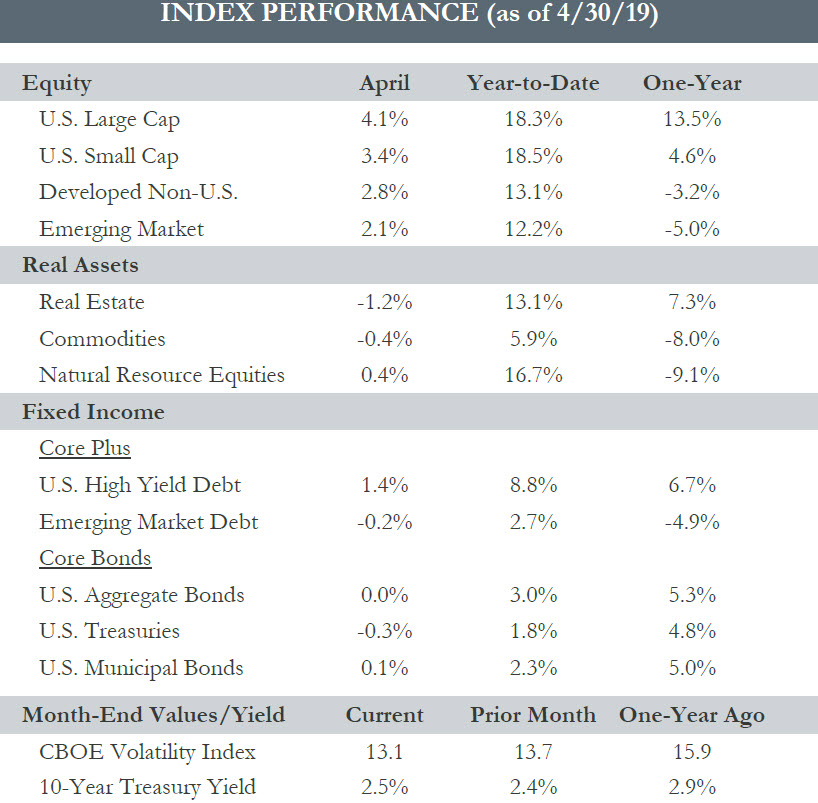 Please read important disclosures in the PDF version of this article.